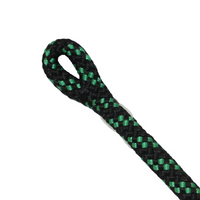 Replacemet rope for the DMM Captain Kit.
15m of Teufelberger's Sirius 10mm accesory cord, eyespliced 1 end.
The accessory cord Sirius Reep Schnur is the classic Prusik cord in European treecare. Continual product development has made this robust kernmantle rope with a 32-plait polyester sheath ideal for a wide range of work at height applications.